I: Factory design unit price.
– According to the state unit price norm, the design cost is calculated according to the total construction investment. Design value from 2% – 3% of total investment.
– As a company specializing in factories and industrial buildings, Nhan Dat has its own calculation and policy:
-According to construction area: Unit price is from 40,000 – 50,000 VND/m2 (Depending on the type of factory, design requirements, complexity of the project)
II: Nhan Dat's factory design consulting profile includes:
1: Project explanation including architectural and structural calculation
2: BOQ table and detailed specification of work volume and material specifications
3: Design drawings include:
– Drawing of the total floor 1/500
-Architectural drawings and overall project perspective images
-Structural drawings for items
– Electromechanical drawings including basic parts: electricity, lighting, water supply and drainage…
4: The company's legal profile includes:
Register for business
Certificate of practice of individuals
Certificate of capacity for construction activities of the organization
III: Beautiful factory design done:
1: DESIGN AND CONSTRUCTION MECHANICAL FACTORY DONG AN 2 Industrial Park
Investor: Hung Thinh Construction – Production – Trading Joint Stock Company
Project size: 20,000 m2
Location: Dong An 2 Industrial Park, Binh Duong Province.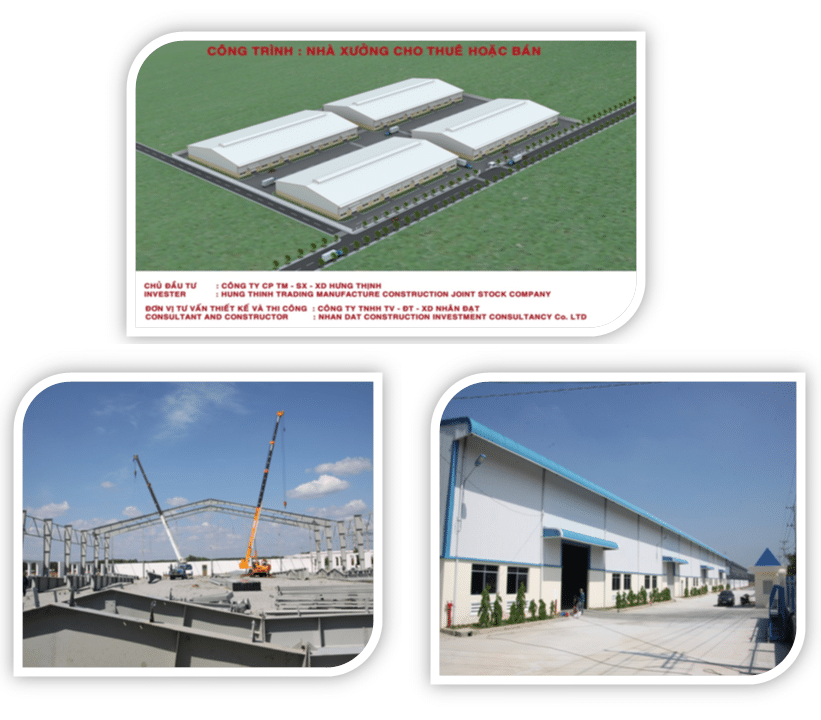 2: DESIGN, CONSTRUCTION DYNAMO VIETNAM FACTORY
Investor : Dynamo Inc, Japan
Project size: 4,500 m2
Location: Dong An 2 Industrial Park, Binh Duong Province.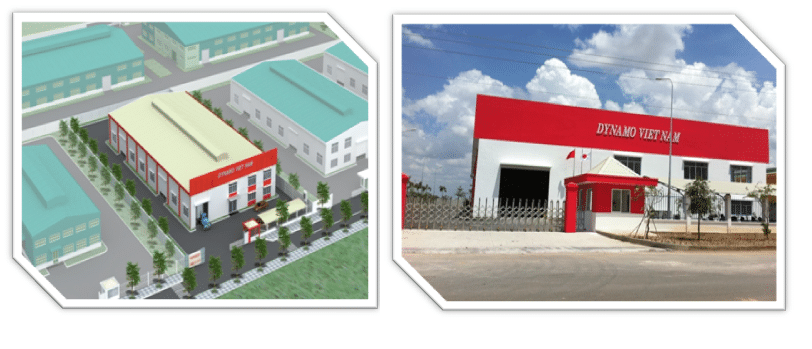 3: CONSTRUCTION CONSTRUCTION PROJECT SPRING SPRING
Investor : Xuan Dinh Cooperative
Project size: 30,000 m2
Location :National Highway 1A, Dong Nai.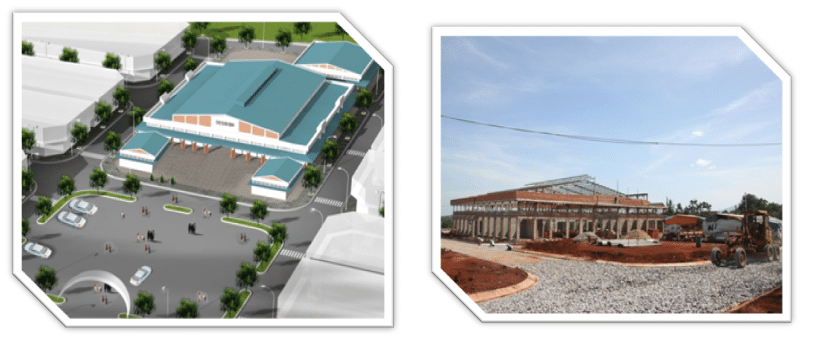 4: DESIGN, CONSTRUCTION OF JFE VIETNAM MECHANICAL FACTORY
Investor : JFE Machinery Company, Japan
Quantity : Two sets of 15 Ton gantry crane & 20 Tons.
Location: Nhon Trach 3 Industrial Park, Dong Nai Province.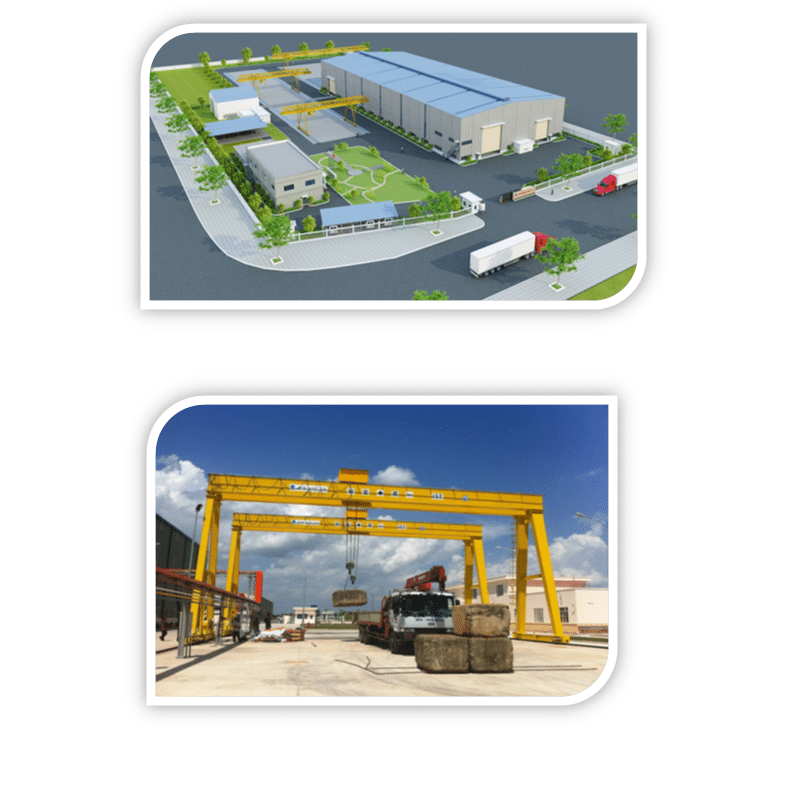 5: DESIGN AND INSTALL 3 BUHLER FACTORY CRANES
<3
LOCATION LONG HAU HOA BINH Industrial Park, BEN Luc, LONG AN.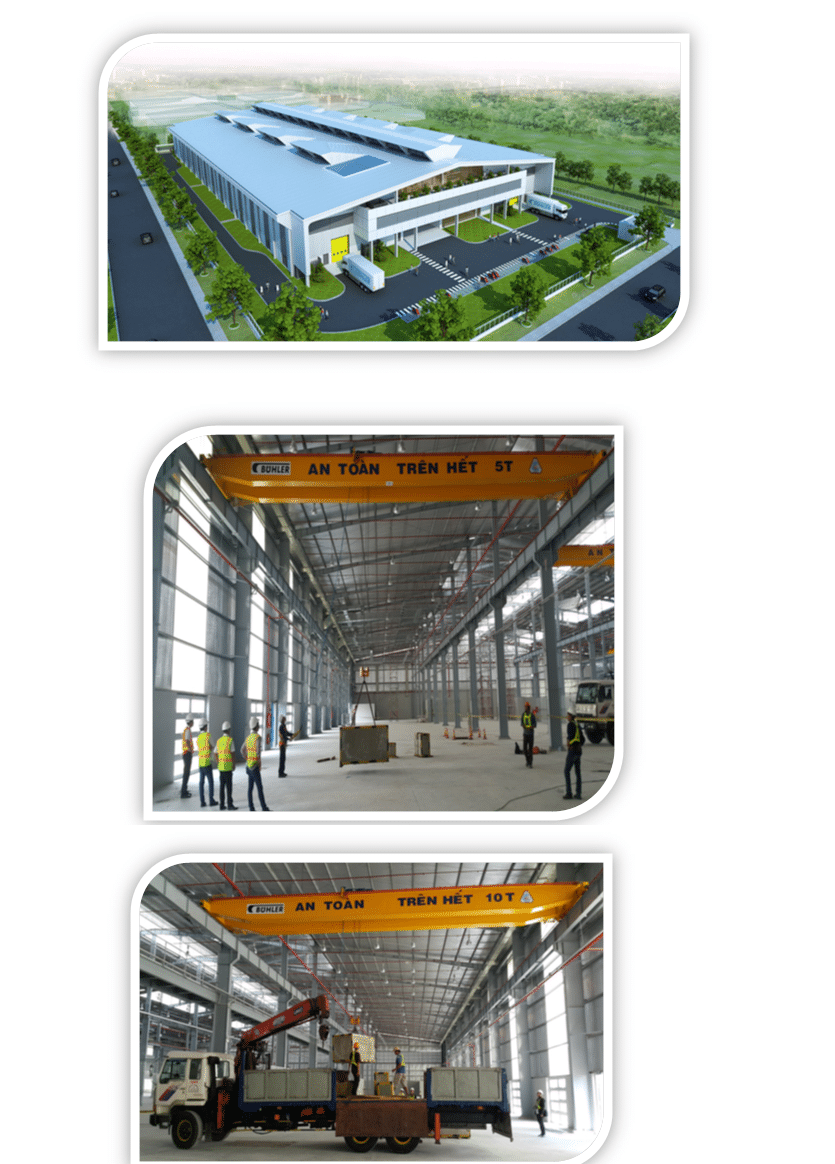 ———————————————————————————————
If you have requests, questions, please send information to
HUMAN DAT CONSTRUCTION INVESTMENT COMPANY LIMITED
English name: NHAN DAT Construction Investment Consultancy CO., LTD
Office : 57 Yen Do, Tan Thanh Ward, Tan Phu District, Ho Chi Minh City, Vietnam
Phone: 096 731 6869
Email: xaydungnhandat@gmail.com